About Our Dental Office – Boston, MA
High-Quality Dentistry That's Convenient
At Turning Leaf Dental, we're dedicated to creating a boutique experience that reimagines what a typical dental experience is like. We focus on comfort, quality, and convenience, so our patients can take care of their smiles without having to worry about the stress of walking into a clinical, numbers-driven dental office. We take our time with each of our patients, so we can truly understand their unique needs and provide them with the best possible dental care. You can read more about what makes our dental office stand out from all the rest below.
In the Heart of Back Bay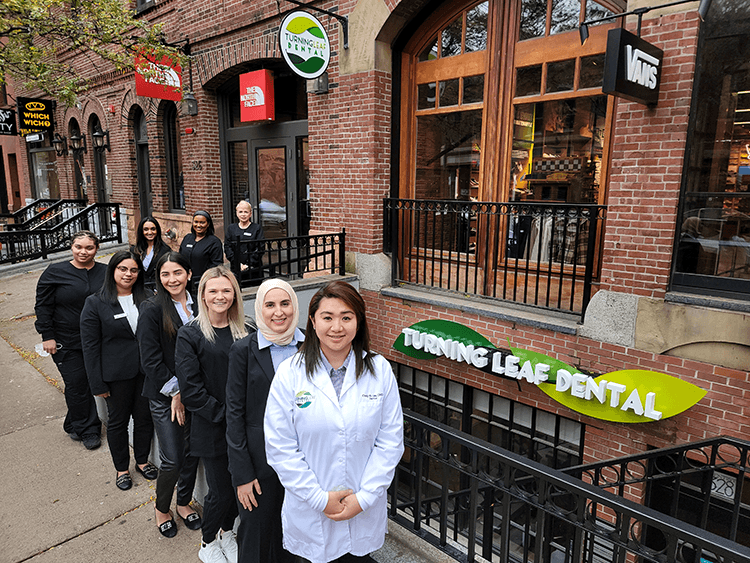 Our dental office is located near Back Bay West, just blocks away from the Boston Public Library. We have an easily accessible location for patients who are walking to and from work, allowing you to visit us during our early morning hours without having to use up your PTO. Plus, we're located in a beautiful, historical retail area, so you'll be able to tackle any important errands after your visit! Click on the link below to see our location or get directions.
A Boutique Experience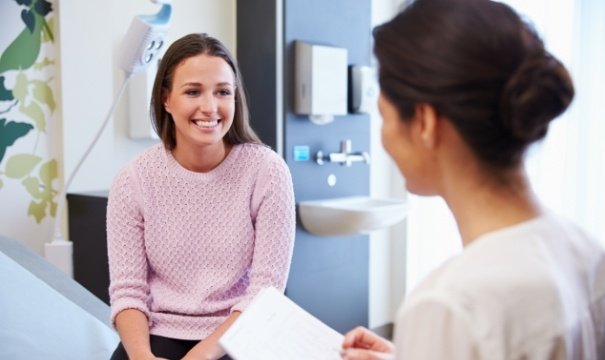 Typically, visiting the dentist means entering a clinical, cold environment that focuses more on seeing as many patients as possible and less on the quality of care they provide their patients. This is the exact opposite of the care you can expect when you visit our team at Turning Leaf Dental. Our experienced professionals take the time to get to know each of our patients to better understand their unique needs. And while you're getting the best care that dentistry has to offer, we'll be ready to serve you the highest level of customer service before, during, and after your visit.
Flexible Payment Options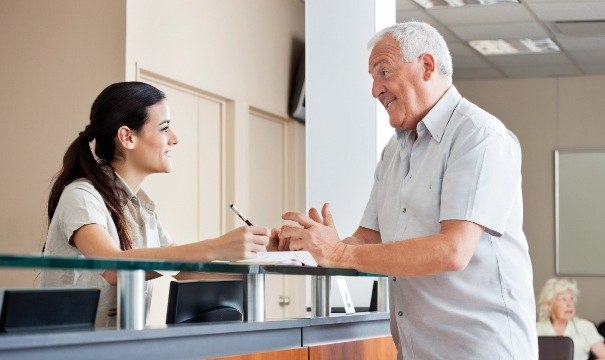 We accept nearly every dental insurance plan and our expert team works hard to make sure you understand your benefits and are able to utilize them to the fullest extent. No insurance? No problem. We'll have you covered with straightforward financial solutions, such as interest-free CareCredit and options that allow you to spread out your payments over time. So, whether you're receiving care that isn't covered by your benefits or you don't have dental insurance, you'll be able to get the high-quality care you deserve right away. You can explore all of our payment options by clicking on the link below.
State-of-the-Art Dental Technology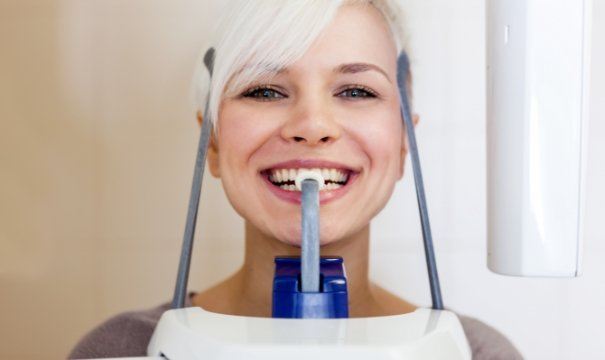 We believe that exceptional dentistry comes from using the latest state-of-the-art dental technology, like our intraoral cameras and digital impression system. Not only do these devices allow us to offer care that's more convenient and comfortable, but they also ensure that no stone goes left unturned, and they allow us to plan the most precise treatments possible for outstanding, long-lasting results.