Preventive Dentistry – Boston, MA
Keep Your Smile Safe
Some people think they can save time and money by not visiting the dentist regularly if they just brush and floss at home. But while a good oral hygiene routine is important, you could very easily end up overlooking multiple spots in your mouth, and cavities and gum disease could start to form without your knowledge. Our experts at Turning Leaf Dental can help you safeguard your mouth from disease and decay by identifying and treating small dental issues that you might have overlooked. Call us today to schedule a visit for prevnetive dentistry in Boston, MA in the near future.
Why Choose Turning Leaf Dental
for Preventive Dentistry?
Conveniently Open Early Mornings and Every Saturday
Accessible Street-Level Dental Office Location
One Stop for a Variety of Dental Treatments
Dental Checkups & Teeth Cleanings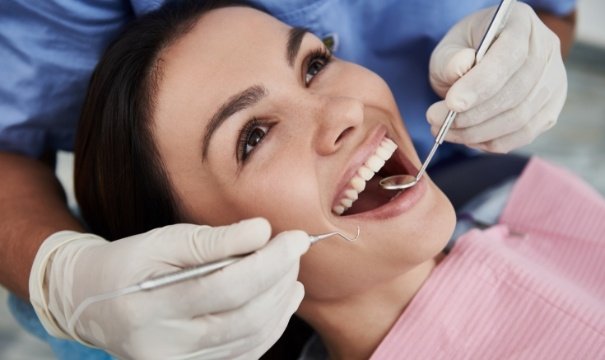 The first part of your dental checkup is spent checking for signs of damage, decay or disease via intraoral cameras or digital X-rays. If we see anything that gives us cause for concern, we'll let you know immediately and lay out your treatment options. Then, we will clean your teeth, removing any plaque you've missed as well as the tartar that has hardened in place and can no longer be removed with a toothbrush.
Oral Cancer Screenings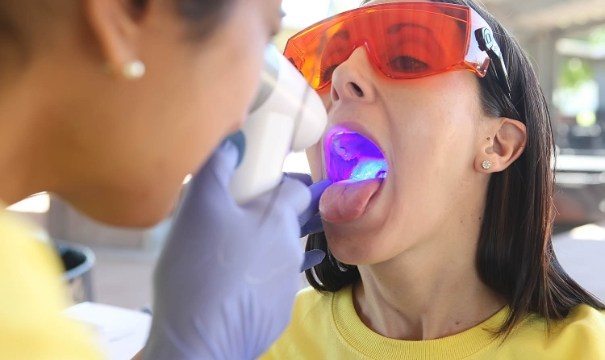 Around one person dies every hour from oral cancer. In many cases, these deaths occur because the condition wasn't treated until it had already reached an advanced stage. If you want to avoid the worst possible outcome of oral cancer, then it pays to have someone examining your mouth for harmful symptoms on a regular basis. During every checkup, we'll keep an eye out for suspicious growths or sores, and we'll arrange for a biopsy or further treatment, if necessary.
Fluoride Treatment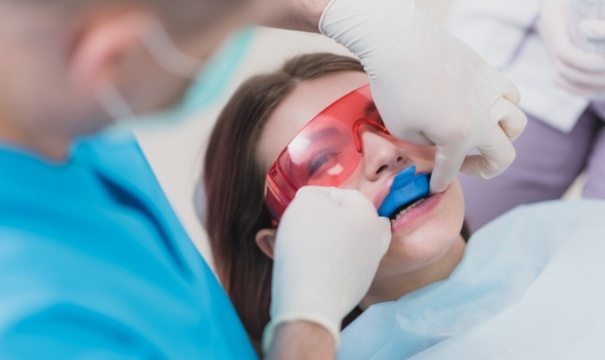 A fluoride supplement (varnish) can give your teeth the extra protection they need to prevent cavities and can even REVERSE the initial formation of small cavities. Fluoride is typically added to toothpaste and public drinking water because it actively strengthens the enamel and can fight the harmful organisms that cause decay. We often recommend fluoride treatments for children, but they are just as important for adults who have a higher-than average risk for cavities. A professional fluoride application is inexpensive and can be completed in minutes after your cleaning, but the effects will last for 4-6 months, at which time we will see you for your routine care and the protection can be reapplied
Dental Sealants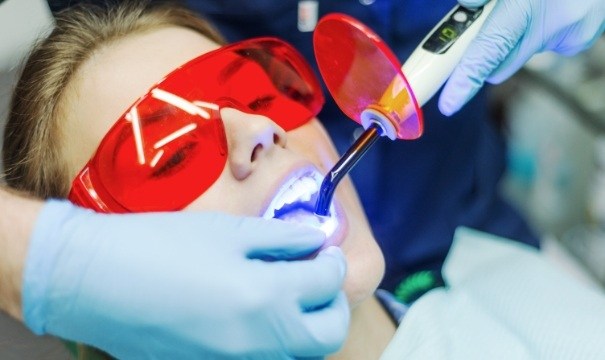 Molars can be very tricky to take care of. They're at the back of the mouth, so it's often hard to reach them with your toothbrush or dental floss. Moreover, they have a lot of crevices that bacteria and food particles can hide in. A dental sealant is designed to give the molars some extra protection by sealing off these crevices from potentially harmful substances. They don't completely eliminate the risk of cavities, but they can provide a much-needed extra layer of defense that can make it easier to take care of the back teeth. This is an excellent, inexpensive option for all children whose teeth are still developing and for adults who have had a history of forming cavities, especially on the back teeth.
Periodontal Therapy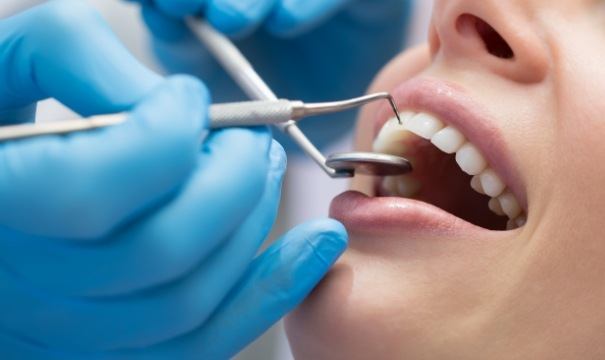 Thanks to our on-site periodontist, you don't have to look any further than Turning Leaf Dental when it comes to taking care of your gums. We can treat many different forms of gum disease, but generally speaking treatment is simpler for cases that were caught in their early forms. Scaling and root planing can be used to clean underneath your gumline, and procedures such as bone grafting and ridge augmentation can be performed to reverse the damage already done to the bone.
Learn More About Gum Disease Therapy
Nightguards for Bruxism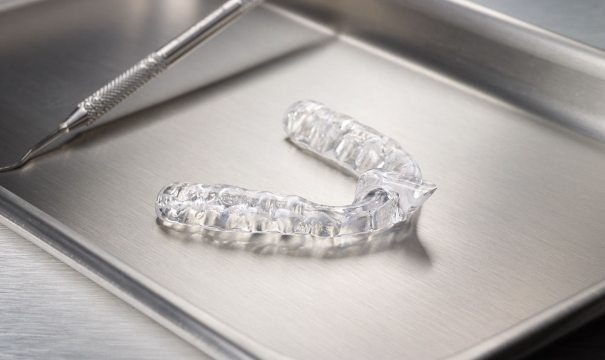 Sometimes we find that your teeth are more worn down than they should be at your age. A common reason for this is bruxism, the tendency of many people to unconsciously grind their teeth while they're asleep. The damage from bruxism could eventually become severe and result in a fractured tooth, but one of our custom-made nightguards will help you keep your smile safe by making sure that the upper and lower rows of teeth do not directly touch each other.