Cosmetic Dentistry – Boston, MA
Create the Smile That You Deserve
Preventive and restorative dentistry are primarily concerned about your health, but of course it's only natural to be concerned about the appearance of your teeth as well. Is there something that's constantly bugging you whenever you see your own smile in the mirror? Let us know what flaws you'd like to get rid of by scheduling a cosmetic consultation at Turning Leaf Dental. Whatever your smile looks like now, we can turn it into something that you can take pride in with cosmetic dentistry in Boston, MA.
Why Choose Turning Leaf Dental
for Cosmetic Dentistry?
Dazzling, Natural-Looking E-MAX Ceramic Crowns
State of the Art Zoom and Opalescence Whitening
BOTOX and Juvederm Available for Facial Wrinkles and Lost Collagen Volume
Porcelain Veneers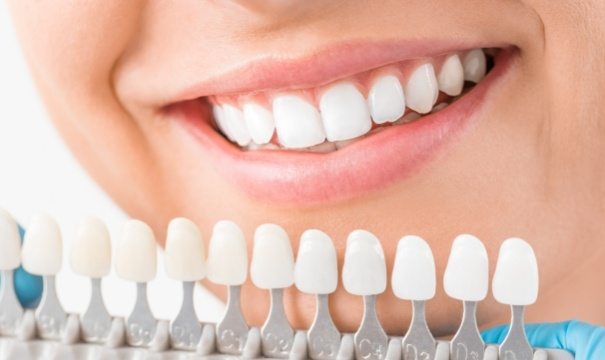 If we asked what you disliked about your smile, what would come to mind? Some unsightly stains? A number of chips or cracks? Gaps between your teeth? Misshapen or slightly crooked teeth? These are all very different issues, but they can all be solved simultaneously with a veneer, which is a thin ceramic covering that completely hides the front of your teeth. A veneer can be placed in just two simple visits, and you can get multiple veneers if you have more than one tooth that you'd like to improve.
Metal-Free Dental Restorations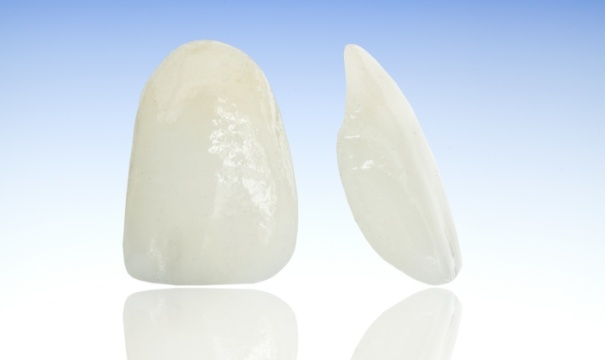 Crowns that are made of gold are excellent for keeping damaged teeth safe. They also stand out quite a bit whenever you speak or smile. E.max crowns are a metal-free alternative to gold crowns that provide strength and security for your tooth without having a negative impact on appearance. Note that metal-free crowns can sometimes be placed for cosmetic reasons; we'll need to examine your tooth first before deciding what kind of restoration is best suited for making the corrections that you have in mind.
Dental Bonding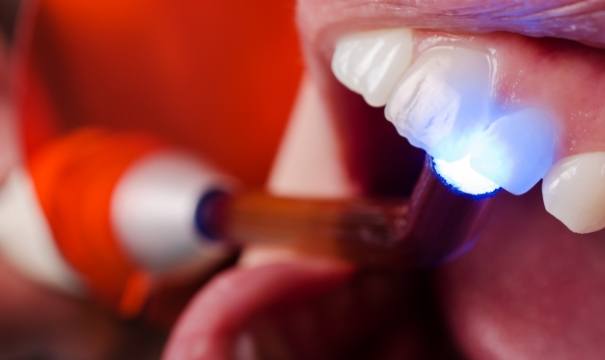 Even a minor correction could end up transforming your entire smile. Direct bonding lets us cover up minor discolored spots and other imperfections quickly. In a simple procedure that takes about an hour, composite resin is placed on the tooth and quickly molded so that it covers the flaws that have been bothering you. Once the procedure is done, the material will blend in so well with the enamel that most people won't even be able to tell that it's there.
Teeth Whitening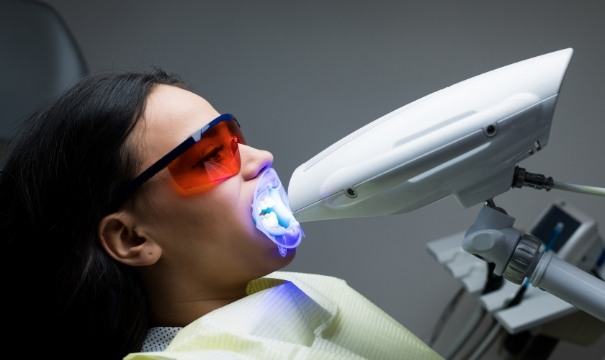 For people who want to enjoy a whiter smile right away, we offer the Zoom in-house whitening procedure. With the help of a special hydrogen peroxide whitening gel, we can break up dental stains over the course of about 45 minutes. For those who want brighter teeth but would rather stay at home and don't mind waiting a couple of weeks, we can provide Opalescence custom whitening trays and gel. By following the provided instructions, you can gradually improve your smile by up to 8 shades.
Gum Recontouring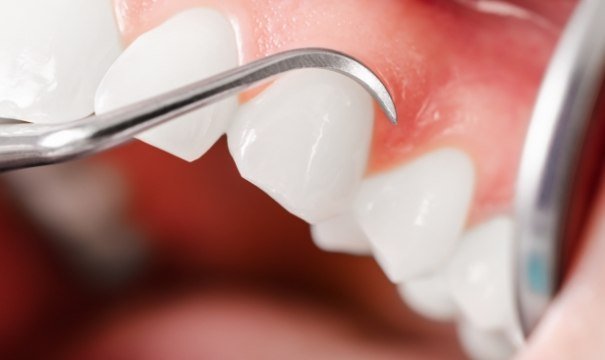 Even if you never pay your gums a second thought, they still play a role in framing your smile. An unbalanced gum line could end up making some teeth look entirely too small, and an excessive amount of gum tissue will draw the eye whenever you smile. With gum recontouring, we can take the tissue that isn't needed and remove it to even out the gum line and ensure that all the teeth appear to be the proper size.
Digital Imaging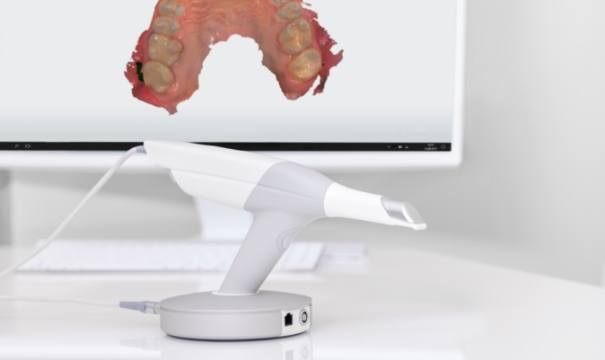 Digital imaging has become an invaluable tool in cosmetic dentistry because it gives you something you wouldn't normally have: a chance to see what your smile will look like after you've been treated. We can alter pictures of your mouth to show you the kind of improvements you can expect to see after veneers, teeth whitening, or other procedures are performed. We hope this helps give you something to think about if you need time to decide whether or not to move forward with your smile makeover.
BOTOX®/ Juvéderm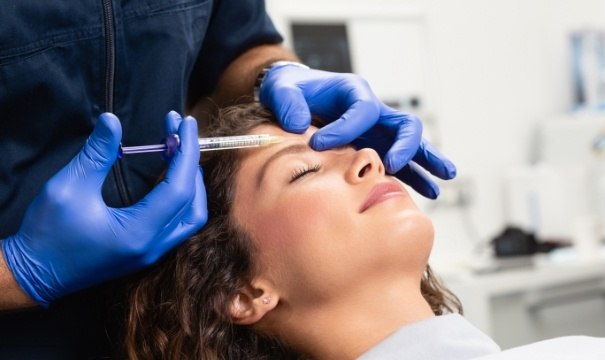 You might not think of the dentist's office as a place to have wrinkles treated, but our dental experts are able to do just that with BOTOX and Juvéderm dermal filler. BOTOX, as you probably know, helps minimize the appearance of wrinkles by blocking nerve signals in your facial muscles, allowing them to relax. Juvéderm, on the other hand, works by adding volume to the face by replacing lost collagen. The active ingredient in Juvéderm, hyaluronic acid, stimulates the production of the collagen that keeps the skin plump and youthful looking. The results can be astonishing and are immediately evident!