Cosmetic Dentistry – Boston, MA
Create the Smile That You Deserve
Preventive and restorative dentistry are primarily concerned about your health, but of course it's only natural to be concerned about the appearance of your teeth as well. Is there something that's constantly bugging you whenever you see your own smile in the mirror? Let us know what flaws you'd like to get rid of by scheduling a cosmetic consultation at Turning Leaf Dental. Whatever your smile looks like now, we can turn it into something that you can take pride in with cosmetic dentistry in Boston, MA.
Why Choose Turning Leaf Dental
for Cosmetic Dentistry?
Dazzling, Natural-Looking E-MAX Ceramic Crowns
State of the Art Zoom and Opalescence Whitening
BOTOX and Juvederm Available for Facial Wrinkles and Lost Collagen Volume
Porcelain Veneers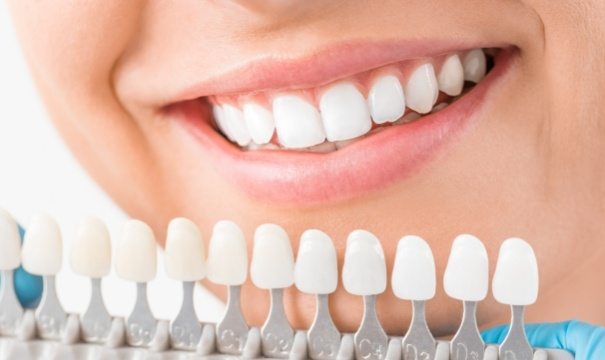 If we asked what you disliked about your smile, what would come to mind? Some unsightly stains? A number of chips or cracks? Gaps between your teeth? Misshapen or slightly crooked teeth? These are all very different issues, but they can all be solved simultaneously with a veneer, which is a thin ceramic covering that completely hides the front of your teeth. A veneer can be placed in just two simple visits, and you can get multiple veneers if you have more than one tooth that you'd like to improve.
Metal-Free Dental Restorations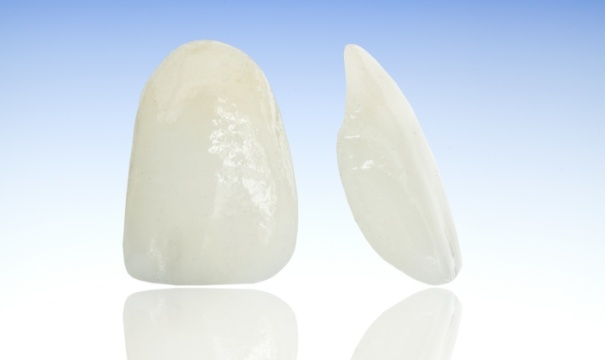 Crowns that are made of gold are excellent for keeping damaged teeth safe. They also stand out quite a bit whenever you speak or smile. E.max crowns are a metal-free alternative to gold crowns that provide strength and security for your tooth without having a negative impact on appearance. Note that metal-free crowns can sometimes be placed for cosmetic reasons; we'll need to examine your tooth first before deciding what kind of restoration is best suited for making the corrections that you have in mind.
Dental Bonding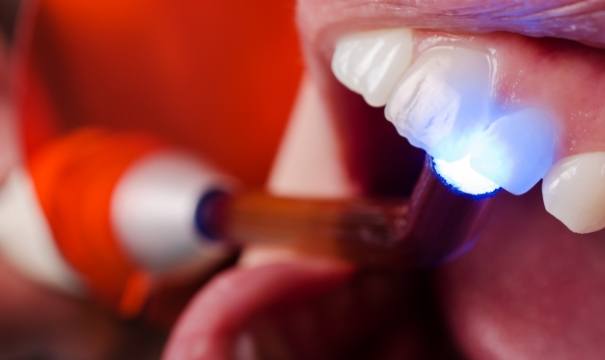 Even a minor correction could end up transforming your entire smile. Direct bonding lets us cover up minor discolored spots and other imperfections quickly. In a simple procedure that takes about an hour, composite resin is placed on the tooth and quickly molded so that it covers the flaws that have been bothering you. Once the procedure is done, the material will blend in so well with the enamel that most people won't even be able to tell that it's there.
Teeth Whitening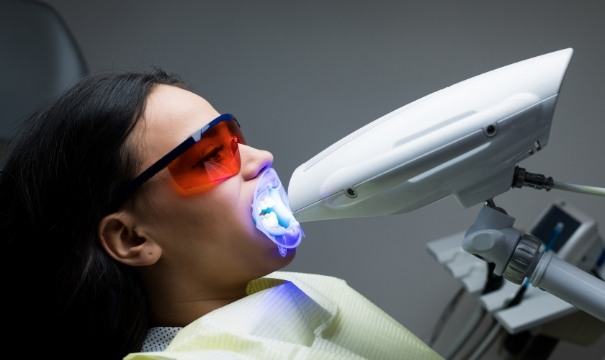 For people who want to enjoy a whiter smile right away, we offer the Zoom in-house whitening procedure. With the help of a special hydrogen peroxide whitening gel, we can break up dental stains over the course of about 45 minutes. For those who want brighter teeth but would rather stay at home and don't mind waiting a couple of weeks, we can provide Opalescence custom whitening trays and gel. By following the provided instructions, you can gradually improve your smile by up to 8 shades.
Gum Recontouring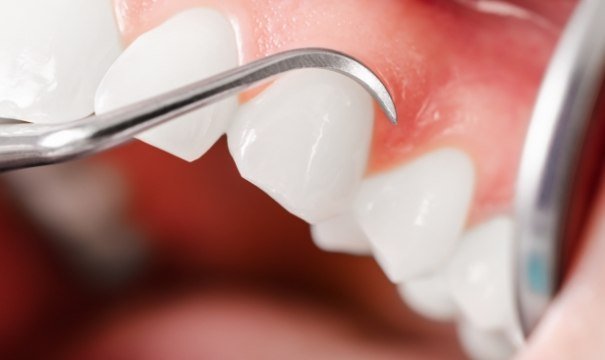 Even if you never pay your gums a second thought, they still play a role in framing your smile. An unbalanced gum line could end up making some teeth look entirely too small, and an excessive amount of gum tissue will draw the eye whenever you smile. With gum recontouring, we can take the tissue that isn't needed and remove it to even out the gum line and ensure that all the teeth appear to be the proper size.
Digital Imaging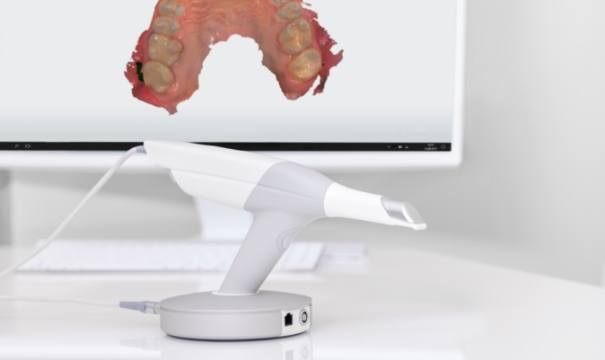 Digital imaging has become an invaluable tool in cosmetic dentistry because it gives you something you wouldn't normally have: a chance to see what your smile will look like after you've been treated. We can alter pictures of your mouth to show you the kind of improvements you can expect to see after veneers, teeth whitening, or other procedures are performed. We hope this helps give you something to think about if you need time to decide whether or not to move forward with your smile makeover.
BOTOX®/ Juvéderm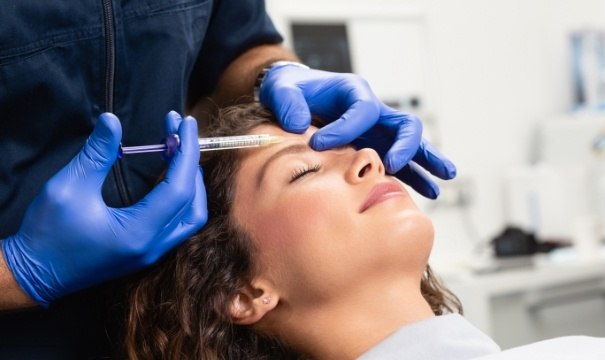 You might not think of the dentist's office as a place to have wrinkles treated, but our dental experts are able to do just that with BOTOX and Juvéderm dermal filler. BOTOX, as you probably know, helps minimize the appearance of wrinkles by blocking nerve signals in your facial muscles, allowing them to relax. Juvéderm, on the other hand, works by adding volume to the face by replacing lost collagen. The active ingredient in Juvéderm, hyaluronic acid, stimulates the production of the collagen that keeps the skin plump and youthful looking. The results can be astonishing and are immediately evident!
Understanding the Cost of Cosmetic Dentistry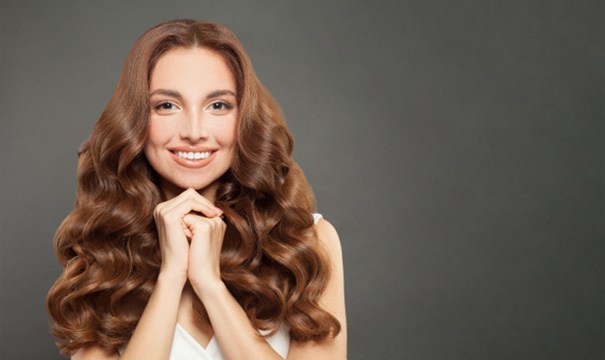 At Turning Leaf Dental, we're happy to provide a wide selection of cosmetic dental treatments at various price ranges so you can accomplish your dream smile without emptying your wallet. While cosmetic dentistry isn't typically covered by dental insurance plans, it doesn't mean you won't be able to pay for your procedure. By scheduling a consultation with us, we can help you determine the most cost-effective solution to achieve your desired results. We'll then walk you through your treatment and financing options so there won't be any surprises. Read on to learn more about the cost of cosmetic dentistry in Boston!
Which Cosmetic Dental Service Is Best for Me?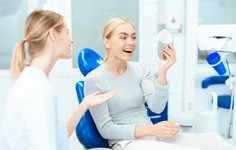 Some of our cosmetic services are designed to address specific dental issues, like the color of your teeth or the shape of your gums, while others offer more comprehensive solutions for your smile. Let's review the differences in treatment and cost for the following options:
Teeth whitening – Although you might find store-bought products to be more convenient, they won't hold a candle to professional teeth whitening. With either an in-office or at-home procedure, we can safely and effectively brighten your smile by up to 8 shades! Plus, your results can last for a year or more with proper care.
Dental bonding – This quick, easy, and cost-effective treatment involves using composite resin to sculpt your teeth into their ideal look. We can correct minor dental flaws like stains, chips, gaps, and misalignment in just a single visit. You may require touchups every few years, but the initial price is budget-friendly.
Gum recontouring – This mid-range cosmetic procedure enhances your smile by removing excess gum tissue. You may benefit most from this option if your teeth appear stubby or short. By recontouring your gums, we can reveal your naturally stunning pearly whites.
Veneers – These super-thin porcelain shells are designed to conceal multiple dental imperfections simultaneously. While this procedure does have a higher initial price, your results can last for 15 years or more with proper care.
Cosmetic Dentistry Can Be a Worthwhile Investment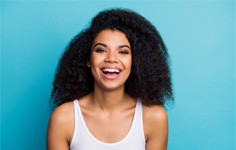 If you're on the fence about investing in cosmetic dentistry, you should keep in mind that your treatment will do much more than improve your smile. Enhancing the appearance of your teeth will have multiple positive impacts on the quality of your life. Not only will you feel comfortable smiling more and showing off your pearly whites, but you'll also boost your first impressions. This can make you seem more outgoing, competent, trustworthy, healthy, and attractive! With cosmetic dentistry, you can be sure to enjoy improvements in both your social and professional life.
How to Make Cosmetic Dentistry Affordable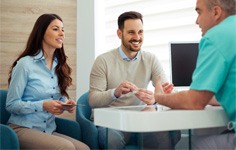 Although cosmetic dental services aren't usually covered by dental insurance, it doesn't mean you'll be left completely on your own. Our team at Turning Leaf Dental is proud to offer alternative financing options like CareCredit, which can help split up the overall cost of your treatments into smaller monthly payments. Many of their plans also come with little-to-no interest, making it much easier and affordable for you to achieve your dream smile!
Cosmetic Dentistry FAQs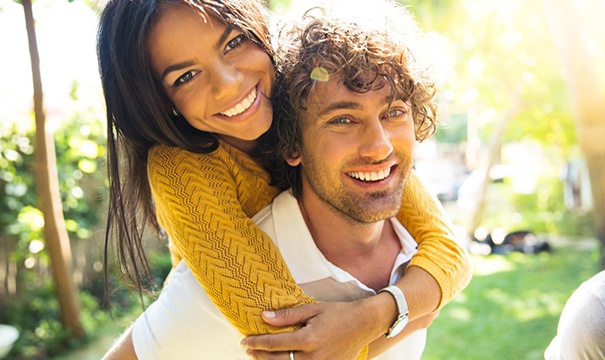 Are you considering improving your natural pearly whites with cosmetic dental treatment? While you may be aware of the many benefits you can enjoy from these options, there is more than one solution to enhance your smile. For this reason, you may be curious to know as much as you can before committing to any work. To help make finding your answers easier, our team at Turning Leaf Dental is happy to share some of the most commonly asked questions our cosmetic dentist in Boston gets from patients about these treatments. Read on or give us a call if you wish to learn more today!
Does Cosmetic Dentistry Hurt?
One of the reasons people often hesitate to seek cosmetic dentistry is because they think they'll experience discomfort during their procedure. We do everything we can to ensure you're as comfortable as possible throughout your appointment. Fortunately, most cosmetic dental work is noninvasive, meaning you likely won't even need local anesthetics to keep you pain-free. Some treatments may require altering your natural teeth, such as veneers, but we'll be sure to numb your mouth before starting your procedure. You might experience mild soreness or sensitivity for a few days after your visit, but it should be short-lived and easily managed with over-the-counter pain relievers.
How Do I Know If I Need Cosmetic Dentistry?
Are you unhappy with the smile you see in the mirror? Do you wish you could fix one or more dental flaws, such as a chipped, stained, misshapen, or misaligned tooth? If you've said yes to any of these, then you may likely benefit from cosmetic dentistry. Whether you choose to simply brighten your smile with teeth whitening or create the ultimate makeover with veneers, you can be sure to enjoy an enhanced appearance and improved dental health. The best way to know if cosmetic dentistry is right for you is by scheduling an initial consultation with us. We'll discuss your smile goals and recommend the treatments that can help you achieve your desired results!
Is Cosmetic Dentistry Safe?
Your cosmetic dental treatment should be safe as long as you're under the care of a qualified professional. It's important to remember, however, that not every procedure will be a good fit for every patient. For instance, if you want to get veneers but have underlying oral health issues like cavities or gum disease, then we'll need to address them first before considering your cosmetic solution. That's why it's essential to undergo an initial consultation and examination, that way your dentist can detect any developing problems and recommend the right treatment to get you back to good dental health.
Is Cosmetic Dentistry Expensive?
Since several options can provide solutions for varying cosmetic dental issues, some options can have a higher initial cost than others. It's also important to remember that dental insurance doesn't typically cover these elective treatments, which means you'll likely have to pay out of pocket. However, the benefits to your overall quality of life may make your cosmetic solution a worthwhile and long-term investment. Be sure to speak with us about your concerns, and we may be able to see if you qualify for alternative financing options like CareCredit that can help make your procedure more affordable.