Veneers – Boston, MA
For a Complete Smile Makeover
Do you feel that cracked, chipped, or stained teeth take away from the overall appearance of your smile? Fortunately, you don't need to shy away from the camera any longer. At Turning Leaf Dental, we offer veneers for a complete smile makeover. If you are ready to completely rejuvenate your smile and boost your self-confidence, give us a call to learn about how veneers in Boston can help you achieve your dream smile!
Why Choose Turning Leaf Dental for Veneers?
Can Last Upwards of 15 Years
Dental Insurance and Flexible Financing
Saturday Appointments Available
What are Dental Veneers?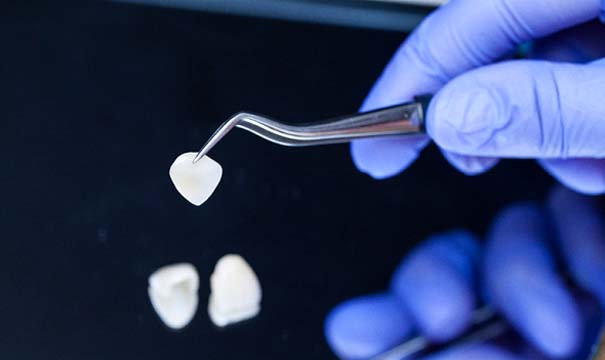 Veneers are a common and effective cosmetic dental treatment that involves adhering thin shells of tooth-colored porcelain to the front-facing surface of the teeth to mask aesthetic flaws. The durable natural-looking porcelain can conceal a single damaged tooth or a mouthful of aesthetic flaws. Dental veneers are often used to address teeth that are:
Chipped
Gapped
Misaligned
Misshapen
Stained
Undersized
The Process of Getting Veneers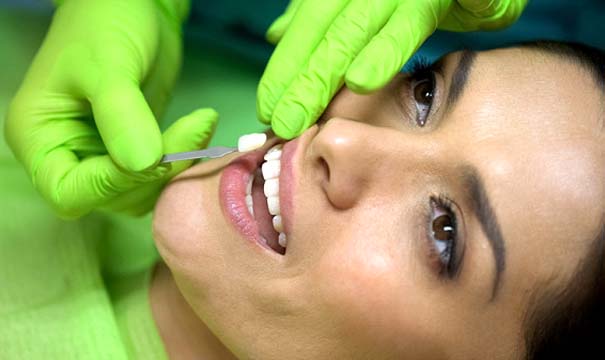 Dental veneers can be placed in as little as two appointments. During your first appointment, we will carefully examine your teeth and gums to ensure that they are in good health and able to support veneers. At this point, a small amount of protective enamel will be removed to make room for your veneers. Impressions are taken of your teeth to be sent to the dental laboratory, where your final restorations will be crafted.
In the meantime, you will be given a temporary set of veneers to wear to protect your teeth and help you get used to what your veneers will feel like. Once your custom ones are ready, you can return to the dental office for the final placement.
The Benefits of Veneers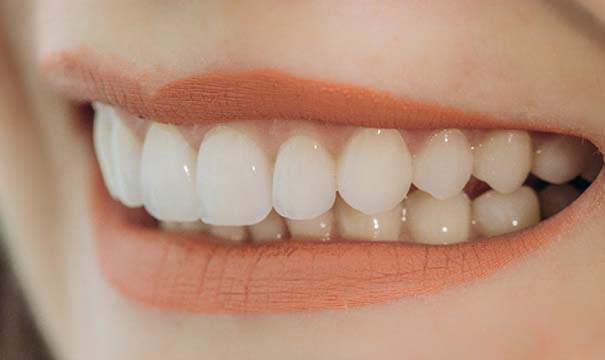 Veneers have become increasingly popular because of their numerous benefits. Here are just a few of them:
Natural appearance: The porcelain material used to make veneers appears just like natural tooth enamel.
Simple procedure: Veneers typically require just two visits.
Brighter smile: Dental veneers are more resistant than natural teeth when it comes to staining. You won't need to worry about discoloration as a result of coffee, red wine, or other dark-colored foods and beverages.
Long-lasting: Veneers can last for upwards of 15 years when properly maintained.
Veneer FAQs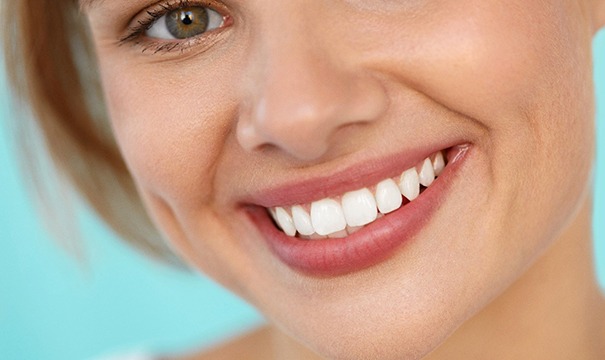 Patients with multiple dental imperfections may think there's nothing that can be done to improve their smile. Well, you'll be happy to know that veneers in Boston are able to correct almost any flaw in your teeth! Since the process requires the alteration of your enamel, it's completely normal to have a few concerns before committing to anything. At Turning Leaf Dental, we want you to be as well-informed as possible, which is why we've decided to answer some frequently asked questions below.
Are Veneers Permanent?
Because veneers eventually have to be replaced, they're not considered a permanent cosmetic solution. However, the process of getting them is irreversible. We'll need to remove a small amount of enamel to ensure the veneers fit properly on your teeth. Once your teeth are prepared, they'll never go back to how they were. That means you'll always need to cover your altered teeth with crowns or veneers.
Is There Anything I Can't Eat with Veneers?
After your enamel is removed, you'll receive temporary veneers to protect your teeth while your permanent restorations are made. During that time, it's a good idea to stay away from sticky foods, hard foods, and highly pigmented foods and drinks. Once your veneers are in place, you should still be mindful of your diet to keep your smile in tip-top shape. Make sure you drink alcohol sparingly as it can weaken the bonding material holding your restorations in place.
Can Veneers Be Used for Bite Corrections?
Veneers cannot change the actual position of your teeth or jaw, which means their effectiveness for treating bite problems will vary depending on the severity of your condition. If you have a mild open bite, the restorations can make your teeth look longer and wider, giving the appearance that they line up correctly. It's worth noting that veneers are only recommended for bite issues that affect your appearance but don't cause significant oral health problems.
How Many Veneers Will I Need?
It depends! The answer truly depends on your unique situation. Veneers are designed to make all your visible teeth match, meaning you'll only receive the appropriate number of restorations to accomplish that goal. Some people may only need six to eight, while others may need as many as 10 or 12. During your consultation, our team will evaluate your smile and recommend a number based on our findings. In some cases, only a single veneer can be used to cover a cracked or broken tooth.