Dental Implants – Boston, MA
Permanently Replace Your Lost Teeth
Getting new teeth after your natural ones are lost or removed is quite the relief. But how long will your new restoration last? In the case of traditional bridges and dentures, you can usually expect them to last about 5 to 10 years. Are you looking for a more permanent solution? Turning Leaf Dental can offer you one in the form of dental implants. Call us today to schedule a consultation to discuss dental implants in Boston, MA and start setting the roots for a beautiful, sturdy new smile.
Why Choose Turning Leaf Dental
for Dental Implants?
Skilled and Caring In-House Periodontist
Implants Placed and Restored Under One Roof
Dental Office Open on Saturdays and Early Mornings
What are Dental Implants?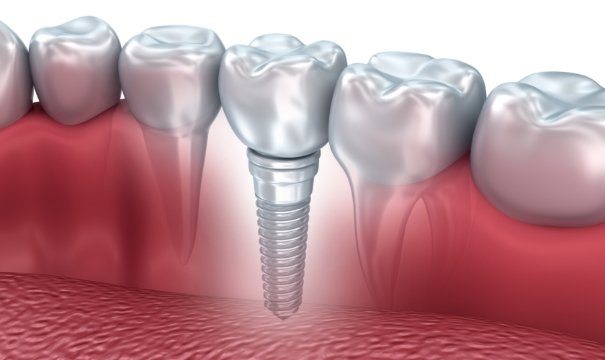 What we refer to as dental implants are actually made up of three different components: an implant post, an abutement, and an implant restoration. The implant post is surgically placed in the jaw and fuses with the bone. The restoration that will act as the replacement tooth or teeth is attached to the post via the abutment. Implants allow us to replace the entire structure of the tooth including the roots, which is essential if you want your prosthetic to look, feel, and function like the real thing.
The 4 Step Dental Implant Process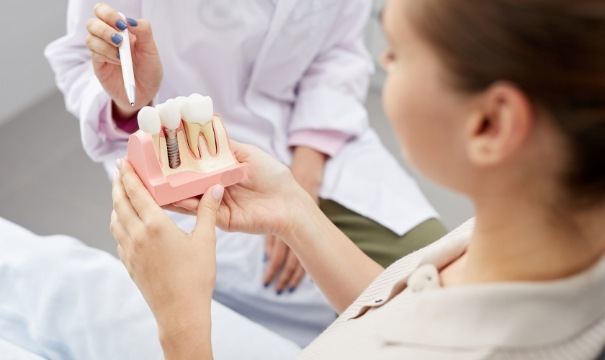 Consultation: You will come into our dental office so that we can look at your mouth and determine how many teeth need to be replaced. We'll determine whether or not you're a viable candidate for implants before creating a treatment plan.
Surgery: The surgery will be performed in-house, allowing you to stay with the team you already trust. Implant placement surgery simply involves exposing a very small portion of the jawbone so the implant post can be placed before closing the gums again.
Osseointegration and Abutment Placement: After about 3 to 6 months, the implant will have fully fused (osseointegration) with the jawbone, and at that point we can put an abutment on the post.
Final Restoration: Impressions will be taken after your mouth has healed. The final restoration will be customized to be indistinguishable from the rest of your teeth.
Benefits of Dental Implants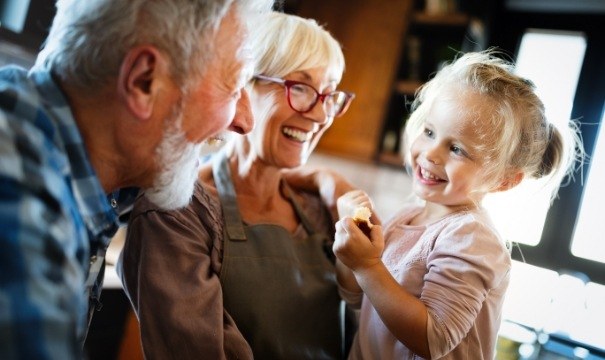 Dental implants perform the same functions as your natural teeth, which includes preventing bone loss in the jaw. The stimulation that implants provide lets the body know that the jawbone is still in use and thus should continue to receive nutrients. In addition to the health benefits, dental implants also look and feel like real teeth, and you never have to worry about them slipping as dentures sometimes do. And of course, implants boast an incredibly long lifespan of 30 years or even longer, and they only require simple maintenance in the meantime.
Who Dental Implants Can Help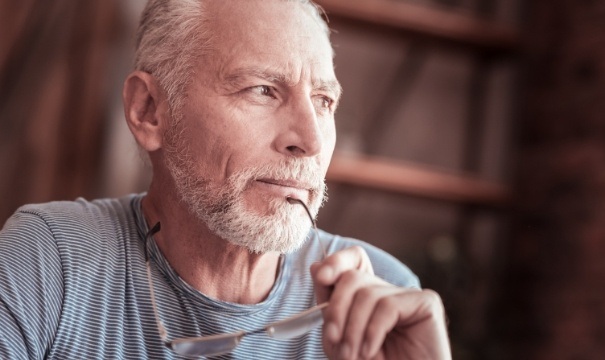 Dental implants can help almost anyone who has lost a single tooth or multiple teeth. First, we'll have to confirm that your mouth is healthy, your jawbone is in good condition, and your body isn't suffering from any conditions that might interfere with the healing process. There are preliminary procedures such as bone grafts that you might need to undergo before implant surgery depending on the state of your mouth. Below are the different kinds of implant procedures that we offer:
Missing One Tooth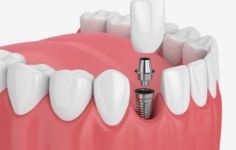 After a dental implant has fused with the jawbone and has been restored with a dental crown, it can effectively replace a single tooth. Implant teeth have the same strength as real teeth, so you can go ahead and eat anything you want after you receive the final prosthetic.
Missing Multiple Teeth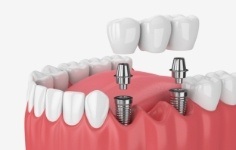 An implant bridge can be used to replace three or four teeth in a row. The bridge will use a pair of implants for support instead of natural teeth, meaning no enamel has to be removed. For this reason, an implant bridge is considered a healthier alternative to a traditional bridge.
Missing All of Your Teeth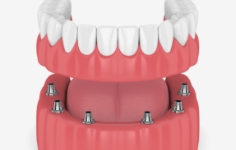 Four to six dental implant posts make all the difference for your dentures. While traditional dentures will let you eat and speak just fine, implant dentures eliminate the risk of slipping and allow for a more nutritious and varied diet. Implant dentures can be removable or fixed in place depending on your needs.
Understanding the Cost of Dental Implants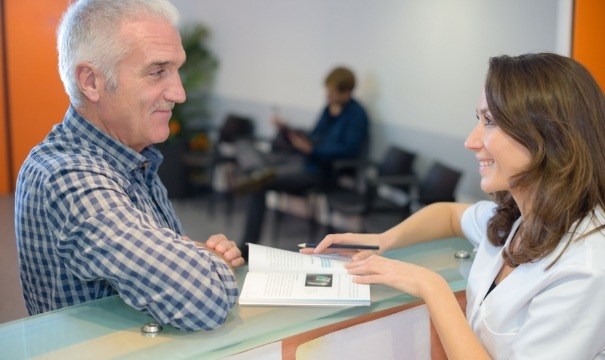 You can expect to pay a different amount for an implant and crown than for multiple implants and a full denture. And if bone grafts or other procedures are needed in addition to implant surgery, those costs will have to be accounted for as well. An estimate will be provided at your initial consultation and we'll be sure to maximize any insurance benefits you are eligible for. Remember, however, the true value of dental implants lies in their longevity; as long as you practice good oral hygiene and take care of the implant posts, you can count on them lasting for decades without having to worry about paying for a replacement.
Advanced Dental Implant Procedures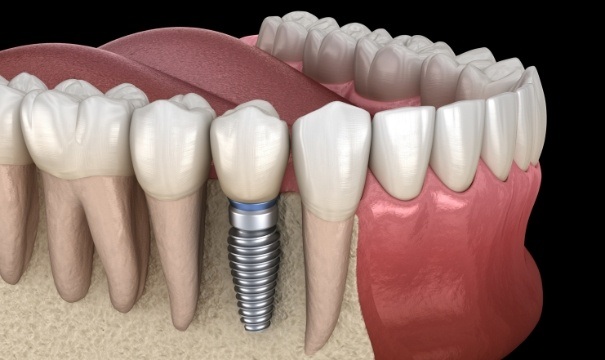 Sometimes dental implant surgery can be performed right away. However, if you have already experienced some bone loss, some additional procedures might be required to make sure that your jaw is capable of successfully supporting dental implants. Find out more about some of the advanced dental implant procedures that might be part of your implant treatment plan.
Bone Grafting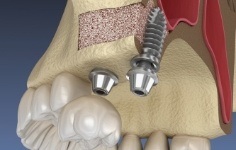 Once a tooth is lost, the bone that was around it start to deteriorate. A lack of healthy bone tissue is a significant obstacle for dental implant placement. Bone grafting reverses bone loss by replacing the lost tissue with material taken from elsewhere in your body (or from a donor's body).
Ridge Augmentation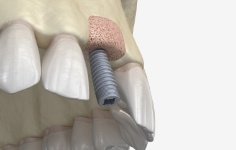 After a tooth extraction, some of the natural contour of the gums and jaw might have been lost, and there's a risk that bone loss will occur before new dental implants are placed. Ridge preservation involves placing bone graft material in the tooth socket immediately after extraction so that bone grafting isn't required later.
Sinus Lift Surgery/ Augmentation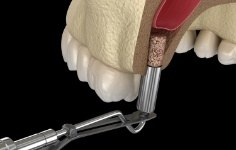 If the tooth in question was in the upper jaw near the back of the mouth, then a lack of space near the sinus cavity might be an additional concern when placing dental implants. A sinus lift simultaneously reverses bone loss in the area and also moves the sinus cavity away from the spot where the implant needs to be inserted.