Why Choose Turning Leaf Dental?
Top-Rated Back Bay Dentist
Kind Words from Our Dental Patients
"I have worked with them for many years and have always enjoyed the outcome. They have specialists in all the areas I have needed and highly recommend them. Dr. Salem is working on a bone graft and 3 implants, none of which I am happy to require. But, I am super confident of her ability to get it all done well!"
Richard S., Back Bay • Boston, MA
"Great customer service! The team always greets you very friendly. Very professional environment! Cleanings, treatments, and consultations always go very nicely and pleasant. Love the location as well… street parking is available and it's 1 minute by foot from T Stop."
Ecaternia S., Back Bay • Boston, MA
"Honestly, the best dental office I've ever been too. All the staff is so friendly and customer service is 5 out of 5. I was able to make an appointment within 2 days. They squeezed me in and took care of me in a very professional and quick way. Very much recommended!"
Anastasia K., Back Bay • Boston, MA
Read More Reviews
Comprehensive Dental Care
Meet Your Boston Dentists
Quality dental care starts with a team of knowledgeable and experienced dentists. At Turning Leaf Dental, you will find that everyone on our team plays an important role in delivering the best care possible near you. As our periodontal specialist, Dr. Salem obtained her Doctorate of Dental Medicine from the Tufts University School of Dental Medicine before earning her certificate in periodontology and Master of Medical Science in oral biology from the Harvard University School of Dental Medicine. Together, our dentists provide our patients with instant access to a wide variety of specialty procedures, saving them from having to visit an outside office. Whether you want to replace your missing teeth with dentures or need urgent care from an emergency dentist, we've got you covered!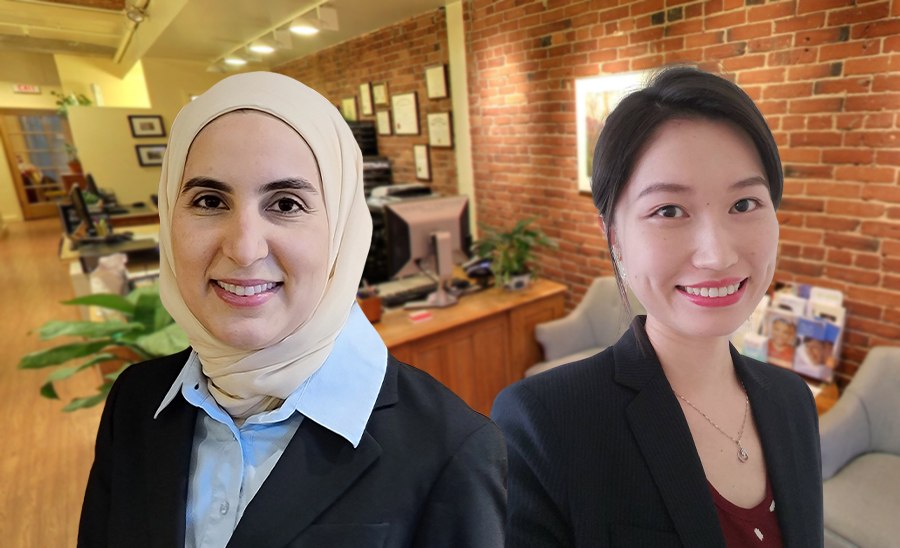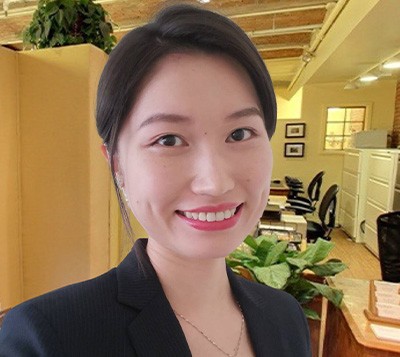 Meet Dr. Qian Lin
Dental Excellence for Boston and Beyond
Dr. Lin is a Tufts University School of Dental Medicine graduate that believes dentistry can be used to empower patients by bringing their self-esteem to unprecedented heights. A standout student while in school, she still completes continuing education each year, and she deeply enjoys making the patient experience a collaborative process where someone's input helps her personalize their treatment to make it more effective and comfortable.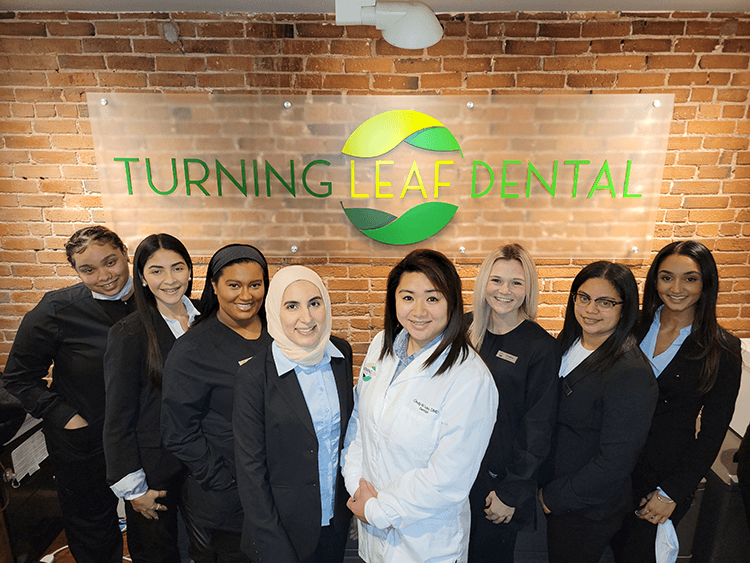 Affordable Dentistry In a World-Class Atmosphere
You don't have to break the bank to visit a dentist nearby who offers the very best when it comes to both care and service. At Turning Leaf Dental, we provide next-level dentistry and a 5-star, concierge experience alongside easy affordability. In addition to accepting many dental insurance plans, flexible financing is available as well, enabling patients to break up the cost of treatment into small, budget-friendly installments. So whether you want to straighten your teeth with Invisalign or enhance your smile with veneers, you don't have to let cost get in your way!
Explore Payment Options
Complete, Convenient & Caring Dentistry in Back Bay
You don't have to leave Back Bay to find a truly stellar dental experience. From dental implants to cosmetic dentistry, we offer friendly, small-town service combined with the latest technology and techniques – all nestled in a picturesque area of downtown Boston. We're the hidden gem that you've been looking for!
Request an Appointment
Featured Dental Care Services
Our #1 Priority – Helping You Smile
Thanks to the combined expertise of our dentists as well as our excellent team, we're able to provide truly comprehensive care near you in one location, including checkups and cleanings, cosmetic services, start-to-finish dental implant dentistry, and much more.
Dental Patient Resources
Ready to Get Started?
Want to schedule an appointment? Need to know more about our dental office nearby before you come see us? Everything you want is available right here. You can request an appointment online, read patient reviews, and even take a tour of our dental office with just a few clicks!
FINDING OUR BAY BACK DENTAL OFFICE
Whether you need a six-month checkup or want to replace the gaps in your smile with implant dentures, we've got everything you're looking for in one convenient location. Our dedicated, friendly, and experienced dental team is ready to welcome you with open arms at 328 Newbury St. in Boston. You can find us right across from Dillon's, near Starbucks and the Patagonia store. Having trouble locating our office? Don't hesitate to get in touch!