Orthodontics – Boston, MA
The Straighter Smile of Your Dreams
Plenty of adults have crooked, crowded, or gapped teeth, and in many cases an orthodontic treatment is required to straighten the smile, thus enhancing your overall appearance as well as improving your overall health. Of course, you probably want to avoid wearing braces metal brackets and wires if you can, which is why we're happy to offer an alternative in the form of clear braces, which can be helped further by our state of the art PROPEL system. Set up your first visit to discuss options for orthodontics in Boston, MA by calling Turning Leaf Dental right now.
Why Choose Turning Leaf Dental for Orthodontics?
Variety of Reliable Clear Aligners
Saturday and Early Morning Appointments
State of the Art PROPEL Orthodontics to Move Teeth Quickly
Invisalign Clear Aligners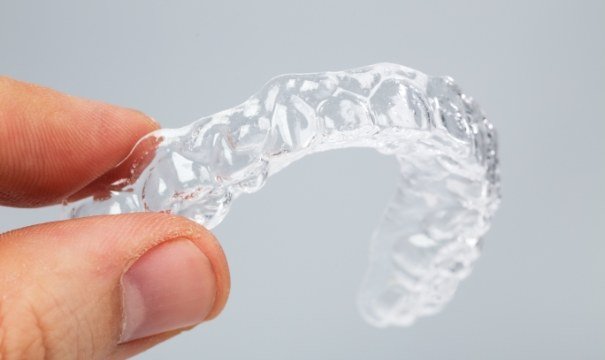 When you think "clear braces", Invisalign is likely the first name to come to mind. Clear, smooth plastic aligners are used in place of bulky metal brackets and wires. Virtually no one will even notice you're wearing Invisalign, and you'll feel comfortable and confident whenever you smile. Invisalign is removable, meaning it never gets in the way of a good meal, and it won't force you to learn new brushing and flossing techniques to keep your teeth clean.
PROPEL Rapid Teeth Movement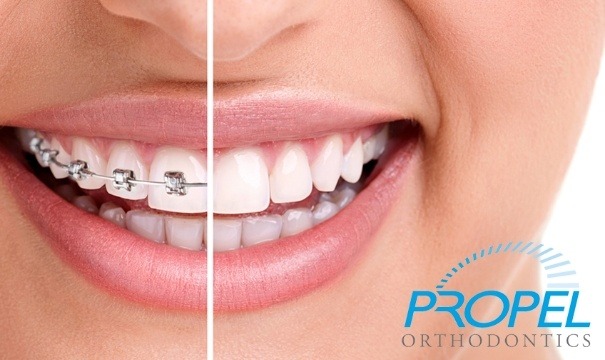 PROPEL allows us to make orthodontic corrections quickly and predictably while minimizing your own discomfort. The treatment begins with a device that makes small pinholes in the bone around the teeth in question. This stimulates the release of cells that help break down the bone. This, in turn, makes the jaw more receptive to changes and speeds up tooth movement. In some cases, it can reduce your orthodontic treatment time by as much as 62%!
ClearCorrect Aligners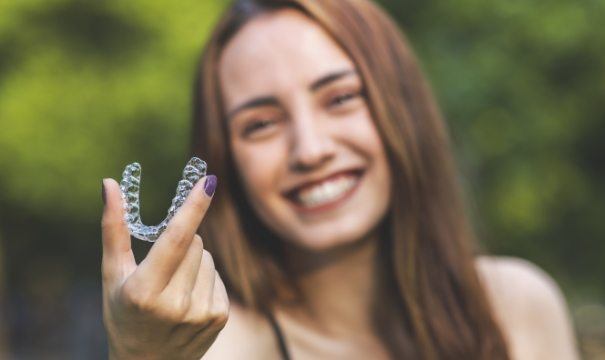 At our dental office, you have a choice between Invisalign and ClearCorrect aligners. Both offer similar benefits and can be used for a multitude of orthodontic issues; we can go over the finer differences with you and help you decide which is better for your particular situation. A lot of patients report that ClearCorrect is more comfortable because it's made from slightly thinner materials, which also makes the aligners less visible when worn. Also, there are multiple ClearCorrect plans to choose from depending on the severity of your alignment issue, which can save you money and time.