Teeth Whitening – Boston, MA
A Convenient Method for a Dazzling Smile
It's a natural part of life for your teeth to become stained over time, even if you practice proper dental care. This doesn't mean you have to settle for living with a discolored smile. If you're unhappy with the color of your teeth, our team at Turning Leaf Dental can provide a professional whitening treatment to help you achieve the look you desire. We offer a couple of options that will effectively brighten your smile , and the results can last for a year or more with proper care. Read on or give us a call today to learn more about teeth whitening in Boston!
Why Choose Turning Leaf Dental for Teeth Whitening?
Advanced Zoom And Opalescence Whitening Options
Accepts Dental Insurance & Offers Flexible Financing
Professional, Dedicated, & Friendly Dental Staff
Who Is a Good Candidate for Teeth Whitening?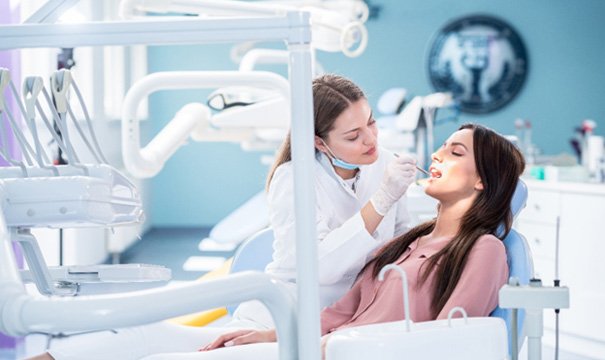 Nearly every adult who wants to upgrade the color of their smile is a good candidate for professional teeth whitening. However, if there are certain developing issues in your mouth, like decay or infection, you may need to address them before you can proceed with the cosmetic treatment. For this reason, it's always best to schedule a consultation with our dental team. We'll assess your situation, review your medical history, discuss your smile goals, and recommend the best cosmetic options to help you achieve your desired results. If your discoloration is too severe for teeth whitening to correct, you might consider going for another option like dental bonding or veneers.
How Does Teeth Whitening Work?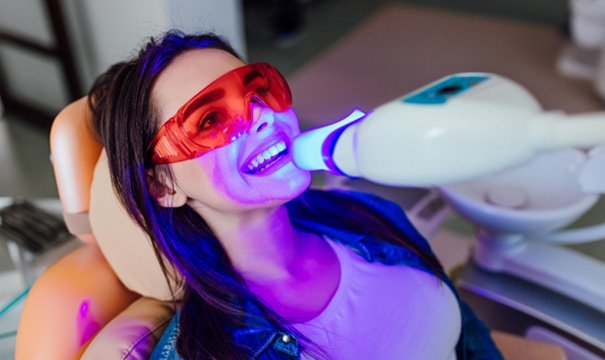 Our dental team offers two primary teeth whitening methods to brighten your pearly whites. Here's what you can expect from these treatments:
Take-Home Teeth Whitening
Instead of undergoing a procedure at your dentist's office, you can opt for an at-home whitening kit to brighten your teeth in the comfort of your home. We offer the Opalescence Go teeth whitening system, which involves using custom-designed trays and professional-grade bleaching gel to gradually improve the shade of your pearly whites. After a couple of weeks of wearing your kit for a designated length of time every day, you'll be able to show off a stunningly bright smile!
In-Office Teeth Whitening
Do you want a faster way to enhance the color of your pearly whites? Our team can provide Zoom in-office teeth whitening to achieve your dream smile in just a single visit. We'll apply a special hydrogen peroxide agent and a UV light to blast away stubborn stains in as little as an hour! This is especially beneficial for patients who need quick treatment for events like a wedding, graduation, or job interview.
Tips for Maintaining Your Brighter Smile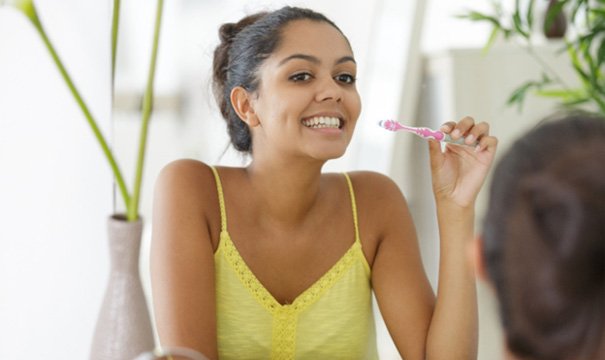 Once you've undergone your chosen procedure and brightened your smile, you'll want to ensure your results last as long as possible. Here are several ways to make the most of your new and improved pearly whites:
Practice proper oral hygiene (brushing twice a day, flossing daily, and rinsing with mouthwash often).
Keep away from dark-colored beverages and foods like tea, coffee, soy sauce, and sodas.
Avoid bad oral habits such as smoking, chewing on ice, or biting your nails.
Visit your dentist routinely for dental checkups and cleanings.