Restorative Dentistry – Boston, MA
Helping You Rebuild
Your Damaged Smile
No matter what kind of damage your tooth suffers from, be it decay or some kind of trauma, the enamel will never heal because it doesn't contain any living cells whatsoever. That means that if you want to fix a broken tooth, you'll need the help of your friendly dental team at Turning Leaf Dental. Not only do we offer many different forms of restorative care, but we also offer full mouth rehabilitations for those who need many or all of their teeth repaired at once. Call us today to set up a consultation to talk about your options for restorative dentistry in Boston, MA.
Why Choose Turning Leaf Dental
for Restorative Dentistry?
Metal-Free, White Fillings with No Mercury
Putty-Free iTero 3D Digital Impressions
Variety of Materials for Crowns
Dental Crowns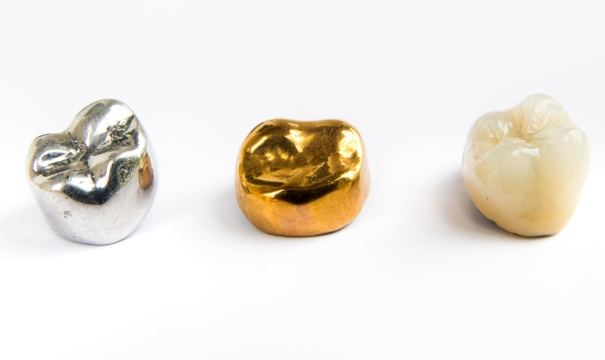 Cavities that have spread to more than 50% of the tooth or significant breakage typically requires a dental crown. This tooth-shaped cap covers all of the remaining healthy tooth structure and keeps it safe from further damage. Unlike fillings, crowns strengthen the tooth ensuring that you can comfortably chew food without the worry of further deterioration. Crowns can be made of many different kinds of materials. If you're looking for the most beautiful, natural-looking result, our metal-free porcelain materials such as e.max and zirconia are the solution. They are just as strong as metal restorations and can last decades with the proper care. We also make gold crowns for back molars and their track record for longevity is superb.
Tooth-Colored Fillings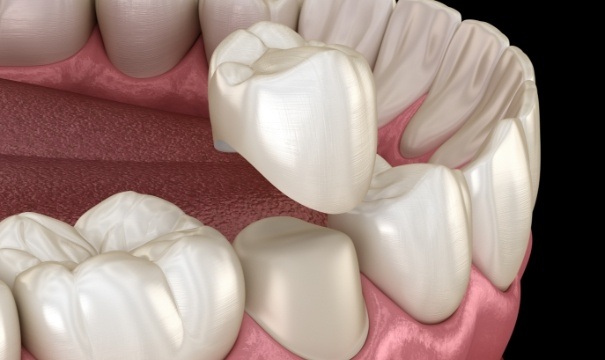 Small cavities and slightly damaged teeth can be restored with fillings. As the name suggests, empty space is filled in with special material in order to make up for the part of the structure that was already lost. Over time, the material used for fillings has changed. Instead of silver amalgams containing mercury, we can instead use composite resin, which can match the color of natural enamel and form a bond with the dental structure itself, thus rebuilding the tooth while also protecting it. While silver amalgam restorations placed in the past can provide many years of service, silver amalgam fillings cannot bond to the tooth and are always at an increased risk of 'leakage' – which is the process of bacteria entering the space between the silver amalgam filling and the tooth itself thereby resulting in the formation of decay. We'll be sure to check these old fillings at every visit and only replace them if we see signs of deterioration.
Full Mouth Rehabilitations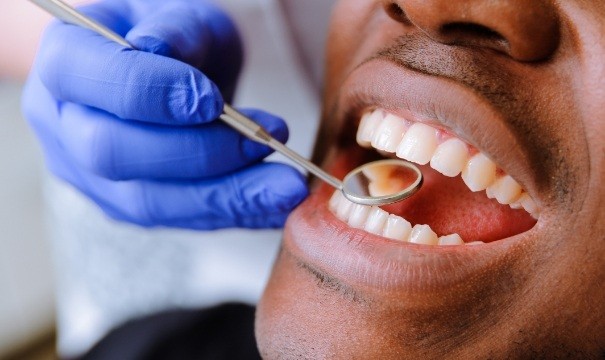 Sometimes only one or two teeth need to be repaired; in more severe cases, however, they all might need to be restored or replaced. Full mouth rehabilitation is when restorative dentistry is required for the entire smile. It can potentially involve dental crowns, fillings, bridges, implants, and other types of restorations, depending on the type of damage your mouth has suffered from. We'll put together a one-of-a-kind treatment plan for you to achieve the best possible outcome for your mouth.