Replace Missing Teeth – Boston, MA
Custom-Made Solutions
for Gaps in Your Smile
Perhaps you lost a tooth in a recent accident, or you needed to have it remove for health reasons. While a gap in your smile might seem like a minor inconvenience at first, you'll soon find that eating and speaking have become a lot more challenging, and that could very well be just the beginning of your problems. Replacing missing teeth is an absolute must, and fortunately, if you call Turning Leaf Dental, you'll have access to a wide variety of customizable options to replace missing teeth in Boston, MA and make your grin complete again.
Why Choose Turning Leaf Dental
for Replacing Missing Teeth?
In-House Dental Implant Placement
Long-Lasting Materials for Restorations
Convenient Saturday and Early Morning Hours
Dental Bridges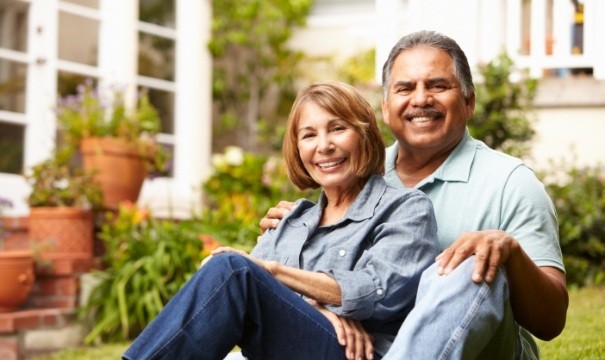 To make a dental bridge, we place crowns on the teeth on either side of a missing tooth space. The crowns are then used to hold one or more replacement teeth. A custom-made dental bridge will bring back the balance of your bite and prevent the dental drift that often happens after tooth loss. Also, both the crowns and the prosthetic teeth will be designed to match your remaining natural teeth, so no one else will realize that you have had dental work performed in the past.
Dentures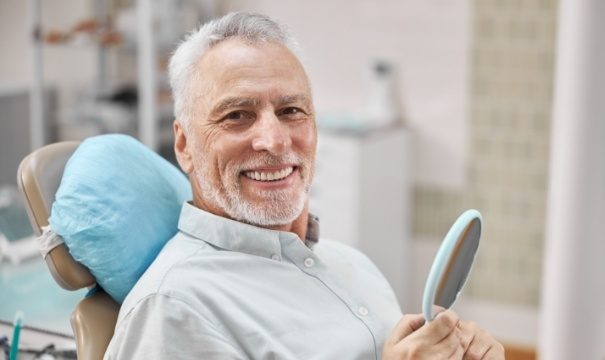 More advanced cases of tooth loss often call for dentures. A partial denture is designed to replace multiple consecutive and non-consecutive teeth; it fits into your mouth like a puzzle piece and snaps into place via metal clasps. Full dentures, on the other hand, replace the entire row of teeth, and they're designed to sit directly on the gums. Both types of dentures are made out of a gum-colored base and carefully designed prosthetic teeth. If you have dentures or are interested in dentures, we can vastly improve the fit and function by incorporating as little as 2 implants that will anchor your partial or full denture. This care can completely transform your quality of life by increasing the confidence you have to smile, speak, and eat. Using 2 dental implants to secure your denture often eliminates any need whatsoever for messy denture pastes and adhesives.
Dental Implants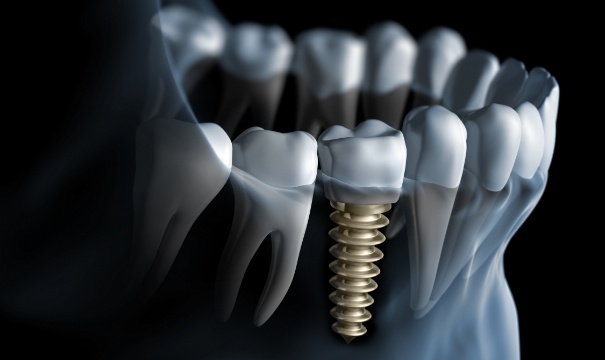 With dental implants, we can give your new teeth "roots." Joining with the underlying bone, implants provide stimulation for the jaw and stability for a crown, bridge, or dentures. Thanks to the unparalleled strength and longevity they have to offer, dental implants have become the new standard in replacing teeth. While some dentists might need to rely on outside specialists to place implants, at Turning Leaf Dental, we can handle everything under one roof.