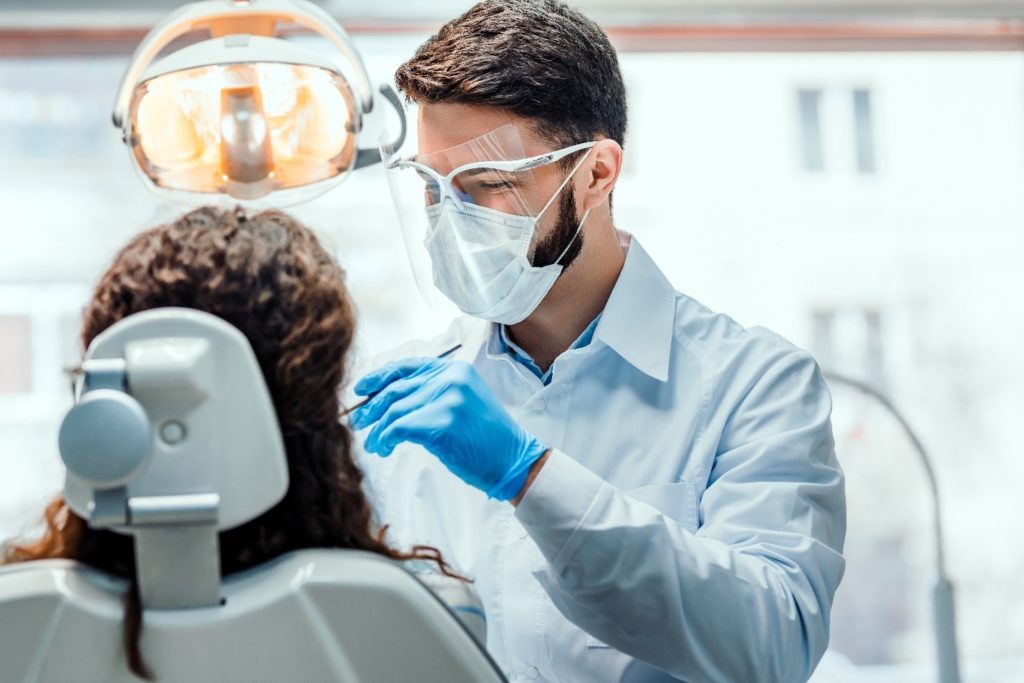 Gum disease is an infection that commonly occurs due to poor oral hygiene. Genetics, pregnancy, and other factors can also contribute to how likely someone is to develop this condition. When someone has gum disease, this can sometimes cause periodontal pockets to form. Keep reading to learn about what these are as well as what your dentist can do to get rid of them.
What Are Periodontal Pockets?
When bacteria in your mouth isn't regularly washed away, plaque will start to build up on your teeth and around the edges of your gums. If it isn't removed, it will eventually harden into tartar, which can't be removed without help from a dentist or hygienist. Left untreated, the bacteria will cause inflammation in your gum tissue. This will lead to gingivitis, which is the first stage of gum disease.
The resulting inflammation and swelling can result in the formation of periodontal pockets. These spaces surround the teeth and are located under the gumline. They can become filled with infectious bacteria, which will deepen the pocket and threaten the health of the underlying bone.
How to Eliminate These Pockets
The first step in treating gum disease is professional cleaning. Your dentist will perform a scaling and root planing procedure in which they remove the tartar and plaque buildup. This allows your gums to once again tighten around your teeth.
If there is no significant bone loss, this may be the only treatment you need. However, those who have formed deep pockets may need surgical treatment to stabilize their periodontal condition. Some dentists also offer topical or oral antibiotics to get the infection under control. Additionally, there are several types of surgery that can be performed to remove the infection and reduce gum pockets.
8 More Ways to Fight Gum Disease
Though your dentist will do what they can to help you get the infection under control, its best to prevent gum disease from happening in the first place by:
Brushing your teeth for two minutes twice daily
Replacing your toothbrush every three to four months and after being sick
Using a soft-bristled toothbrush to prevent enamel damage
Flossing daily to remove plaque from between the teeth and below the gumline
Using mouthwash to get rid of bacteria you missed while brushing and flossing
Visiting your dentist every six months for checkups and cleanings
Avoiding bad dental habits, like excessive alcohol consumption and smoking
Limiting your intake of sugary foods and drinks
About the Practice
Turning Leaf Dental gives patients the tools they need to keep their smiles healthy and strong. If you are dealing with gum disease, they can also offer treatment to get rid of the infection and rebuild your smile. Do you want to learn more about their services or to schedule a consultation with Dr. Cindy Lau, Dr. Qian Lin, or Dr. Daliah Salem? If so, call Turning Leaf Dental at (617) 536-5182 or visit their website to get started.