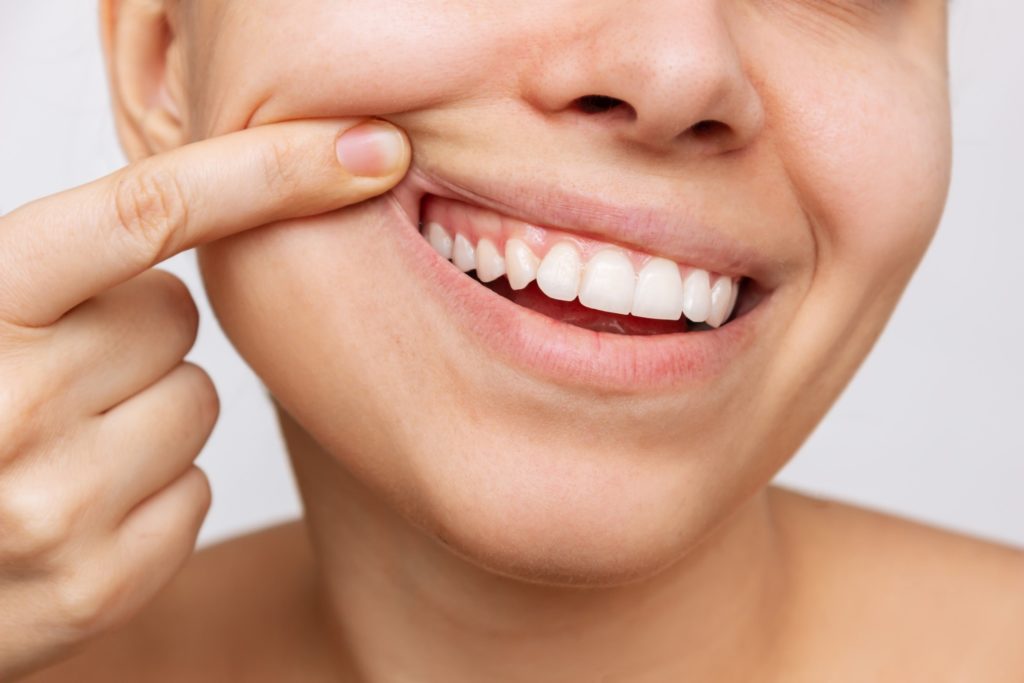 When it comes to oral health, teeth often take center stage. However, your gums are equally as important. If they aren't cared for properly, they can develop gum disease, which is a condition roughly 50% of American adults deal with. While it can be managed in the early stages, it can result in tooth loss if left alone to progress. So, it's safe to say that maintaining healthy gums is a crucial part of any oral hygiene regimen! If you're unsure where to start, don't worry – here are five tips to help.
Tip #1: Floss Consistently
In short, brushing alone only cleans about 60% of the surface of your teeth. To clean between your teeth and along your gumline, you need to floss at least once per day, every day. Of course, proper technique is important as well. Instead of forcefully pushing the string between each tooth, carefully glide it along each side, making sure to clean along the gumline in the process.
Tip #2: Get a Dental Checkup and Cleaning Biannually
At-home dental care is no doubt important, but no oral hygiene regimen is complete without routine dental checkups and cleanings. While the examination portion allows your dentist to screen for early signs of gum disease, the cleaning will ensure stubborn plaque and tartar are removed. So, if it's been more than six months since your last checkup and cleaning, use this as a reminder to schedule it!
Tip #3: Avoid Unhealthy Dental Habits
Smoking, chewing on toothpicks, and biting your nails are just a few unhealthy dental habits that can wreak havoc on your gums. For this reason, it's of the utmost importance that you steer clear of habits like these altogether.
Tip #4: Brush for a Full Two Minutes Each Morning and Evening
With a soft-bristled toothbrush and fluoridated toothpaste, gently brush your teeth and gums twice a day. Remember, the amount of time matters – you should be brushing for a full two minutes. If you don't have a toothbrush with a built-in timer, then use the timer on your phone to ensure you're brushing for the proper amount of time.
Tip #5: Rinse with Mouthwash Daily
Rinsing with mouthwash daily can help remove plaque, food particles, and other debris from tight spaces and any areas that you missed while brushing and flossing. If you are unsure which one is best, don't hesitate to ask your dentist for their recommendation. Again, time matters here. Most mouthwashes recommend swishing with the solution for a full 30 to 60 seconds before rinsing it out.
With the above tips, you can keep your teeth and your gums happy, healthy, and infection-free for years to come!
About the Practice
With a highly trained, friendly team and state-of-the-art technology, Turning Leaf Dental is proud to help patients in and around Boston achieve a truly healthy smile. Plus, we offer early morning, afternoon, and lunchtime appointments, which makes caring for your teeth and gums more convenient than ever before. So, if you have a question about your oral health or you would like to schedule your biannual checkup and cleaning, don't hesitate to visit our website or call (617) 536-5182.